Who We Are
We are Family Home Center of Crestview, the largest Live Oak Homes Factory dealer in the panhandle of Florida.
Here at Family Home Center, we have over 80 years of combined experience and knowledge in providing customers with the best manufactured homes available. We opened the Crestview location in 1998 to provide housing and to meet the needs of customers in the Florida panhandle and South Alabama areas.
General manager, Tim Roberson, prides himself and his staff on outstanding customer service. The Crestview location is one of the top-selling stores and has won some of the most prestigious customer service awards in our area. Because of this, we are able to offer extra rebates and incentives to our customers. It's just our way of saying thank you!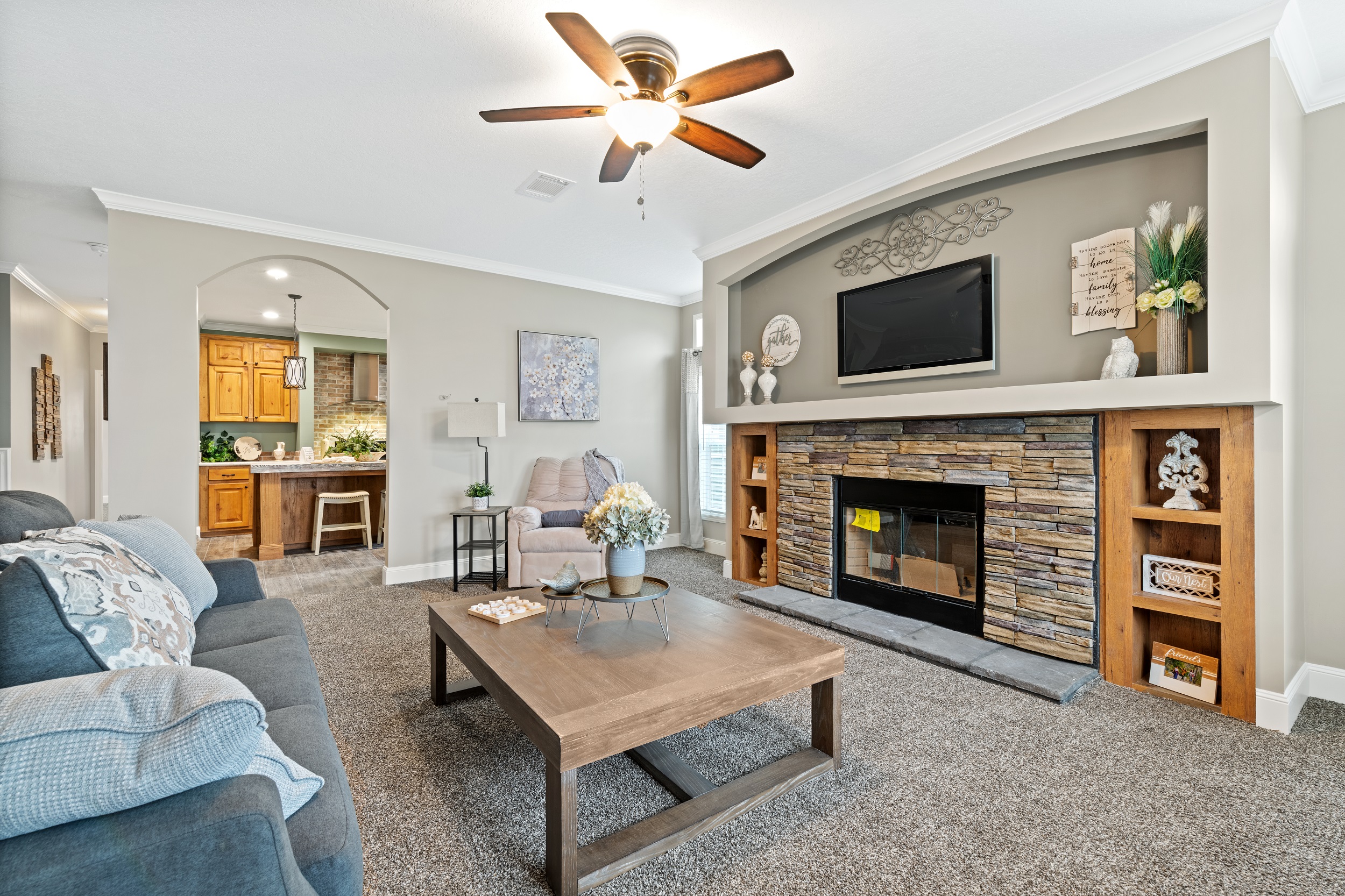 We provide manufactured Live Oak Homes that are quality and value friendly
We work with many different lenders to provide financing options to almost anyone.
We offer service that includes, but not limited to, home purchase, home setup, and land/home packages.
We help you with anything you need when buying a manufactured home.
If you need just a home, we have you covered. If you need us to help set it up, get permits or such, we have you covered. If you need land or land improvements, we have you covered. If you need financing, we have you covered. (See dealer for details)
Tim Roberson
The Mobile Home Marshal
I have always been a big fan of western movies especially Clint Eastwood's. Something about how there is always a town in need or people in need and the Law Man comes to their rescue.Well that is how I feel when it comes to selling homes. I feel someone has to be the law in this business.
As Clint Eastwood says it, "Sometimes If you want to see a change for the better, you have to take things into your own hands".
That is Exactly what I'm doing At Family Home Center of Crestview, FL I'm Taking things into my own hands. I'm not going to allow our competition with there pushy sales tactics to sell people homes that are low quality and high price.
I'm stocking better built homes, with better prices, and bringing customers value priced homes that they can be proud to live in. As long as I'm the Law in this business, no outlaw dealerships with outrageous prices will stand a chance.