Who We Are
We are Family Home Center of Crestview, the largest Live Oak Homes Factory dealer in the panhandle of Florida.
Here at Family Home Center, we have over 80 years of combined experience and knowledge in providing customers with the best manufactured homes available. We opened the Crestview location in 1998 to provide housing and to meet the needs of customers in the Florida panhandle and South Alabama areas.
General manager, Tim Roberson, prides himself and his staff on outstanding customer service. The Crestview location is one of the top-selling stores and has won some of the most prestigious customer service awards in our area. Because of this, we are able to offer extra rebates and incentives to our customers. It's just our way of saying thank you!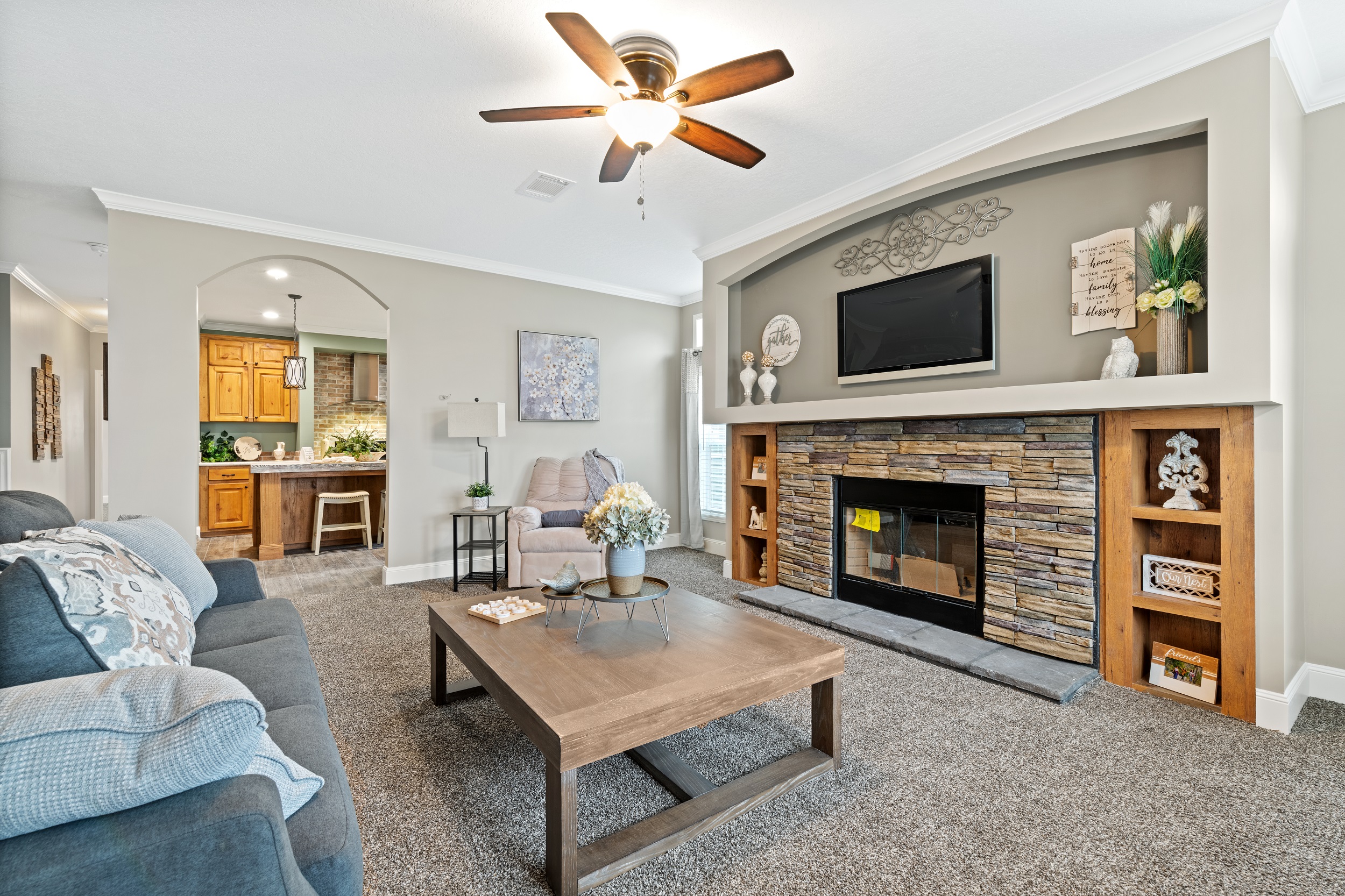 We provide manufactured Live Oak Homes that are quality and value friendly
We work with many different lenders to provide financing options to almost anyone.
We offer service that includes, but not limited to, home purchase, home setup, and land/home packages.
We help you with anything you need when buying a manufactured home.
If you need just a home, we have you covered. If you need us to help set it up, get permits or such, we have you covered. If you need land or land improvements, we have you covered. If you need financing, we have you covered. (See dealer for details)
We Are Committed to 5-Star Customer Service
See what our customers have to say.
We moved here from Louisiana and wanted to get a land home package we went to one place and they just never responded to anything. So
we decided to try Family Home Center. From the moment we pulled up, we had great customer service from Michael. He showed us all the homes
in our price range, and we went from there . My property was full of issues and they tackled each one to make sure we could get our home as quickly as possible. From the first day till the day we moved in, they kept us up to date on what was happening with our land and home.
Michael, Chad, and Tim are a great team to work with, and I highly recommend them if you're looking for a new home.
I will always refer my friends and family to Family Home Center in Crestview. Chad and his GM, Tim, are definitely the guys to go to for a new mobile home. They were so helpful and informative throughout the entire process and kept us in the loop. My favorite thing about this center is that they are not pushy and actually give you the possible pros and cons of each house you look at and help you to decide! On top of that, Chad and Tim gave us an amazing deal on our home and saved us quite a bit a money!
Chad at Family Home Center is the man to see. He gave me a great deal on a home, no hassle and was always so helpful! The process of getting the house to my land and set up was painless and easy. The people that Family Home Center has working with them are all great and helpful people as well! I recommend Family Home Center to everybody. Thank for you all your help Chad! Been a pleasure working with you!
Tim Roberson
General Manager
I have always been a big fan of western movies especially Clint Eastwood's. Something about how there is always a town in need or people in need and the Law Man comes to their rescue.Well that is how I feel when it comes to selling homes. I feel someone has to be the law in this business.
As Clint Eastwood says it, "Sometimes If you want to see a change for the better, you have to take things into your own hands".
That is Exactly what I'm doing At Family Home Center of Crestview, FL I'm Taking things into my own hands. I'm not going to allow our competition with there pushy sales tactics to sell people homes that are low quality and high price.
I'm stocking better built homes, with better prices, and bringing customers value priced homes that they can be proud to live in. As long as I'm the Law in this business, no outlaw dealerships with outrageous prices will stand a chance.